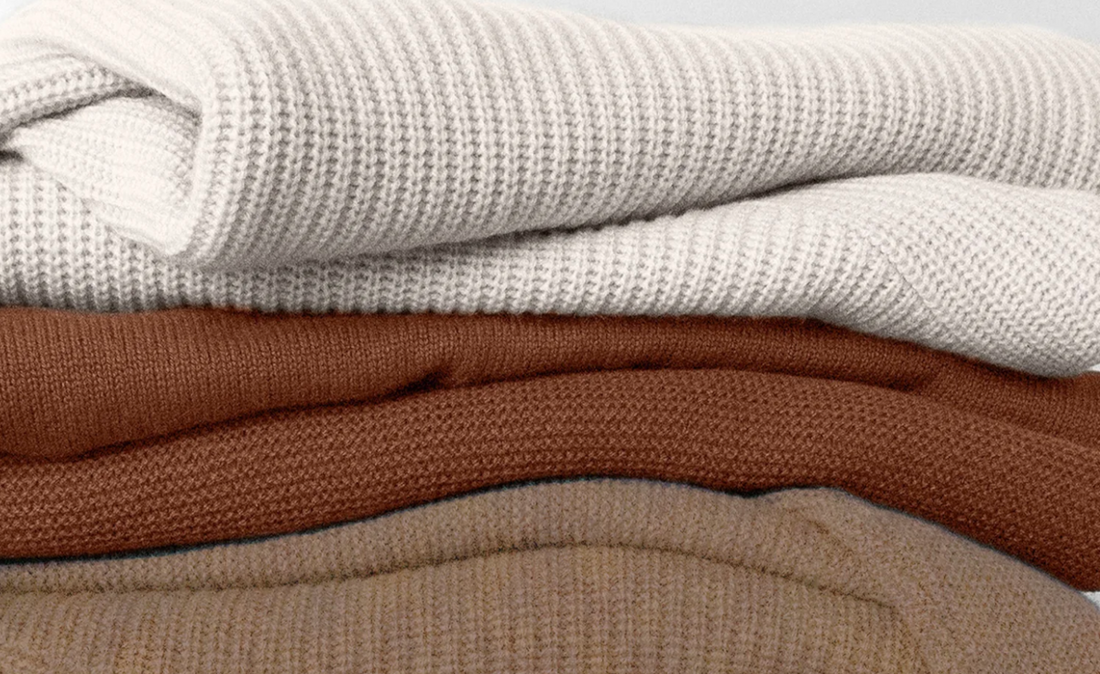 Women's Fall Wardrobe Essentials & Must Haves in 2023
A woman's desire to revamp her closet seems to intensify as the leaves turn golden and the air carries a hint of frost. If you're like us, autumn is one of your favorite seasons not just because of the cooler days and the fun holidays - but for the fall wardrobe staples you finally get to show off.
But just like how the leaves fall and regrow each season, your wardrobe needs to evolve year after year to keep up with the latest trends and styles. That's why we've put together this guide to women's fall wardrobe essentials in 2023.
Dive in as we unpack the essential layers, colors, and autumn wardrobe essentials tailored just for you. From cozy evenings at home to dazzling nights out, every occasion finds its match in our curated collection of must-haves for a fall wardrobe this year.
Women's Fall Wardrobe Essentials Based on Occasions
Navigating the fall fashion landscape can be both exciting and overwhelming, with each occasion demanding its unique flair. Here's how you can tailor your wardrobe essentials for fall to every event and setting.
Workplace Ready
The professional setting demands a seamless blend of comfort and style. Think structured blazers in earthy tones, high-waisted trousers, and elegant blouses. 
Don't forget to pair them with closed-toe heels or polished flats. A tailored coat becomes a fall work wardrobe essential when the temperature drops. Opt for one in neutral shades that can effortlessly blend with the rest of your work ensemble.
Casual Days Out
Weekends and relaxed days call for versatile yet stylish choices. Straight-leg jeans, comfy knit sweaters, and ankle boots are wardrobe essentials for fall in 2023.
Layer them with a leather jacket or a casual trench when it's cooler. A chic crossbody bag completes the laid-back look.
Romantic Date Nights
Embrace the romance of autumn with flowy midi dresses in muted floral prints, paired with heeled booties.
A soft cashmere cardigan or a fitted blazer adds warmth without sacrificing style. Accentuate with delicate jewelry pieces for that touch of sophistication we all crave.
Gala Nights and Fancy Events
A tailored jumpsuit or an elegant gown are must-haves for fall wardrobes in 2023. They're perfect for those special nights out where you want to make a statement. 
Incorporate metallic shades, one of the trendy colors this fall, for that extra sparkle. Pair with statement heels and a clutch. 
Remember, these events are where you can truly showcase your classic fall wardrobe essentials with a modern twist. Don't be afraid to get creative and put your personal flair on full display.
Active & Outdoor Days
Whether it's a hike through the foliage or a morning jog, ensure you're outfitted in performance-based attire that also looks chic. 
Consider moisture-wicking tops, flexible leggings, and a durable yet stylish jacket. A pair of reliable sneakers is non-negotiable as part of your women's fall wardrobe essentials in 2023.
Home Relaxation & Cozy Evenings
The essence of autumn is best celebrated in the comfort of our homes. Whether it's a weekend football party or a Thanksgiving gathering, you want to look your best while still remaining comfy and casual.
Soft cotton pajama sets, plush robes, and warm slippers are the fall wardrobe staples when you're just laid back alone. Light a candle, make some cocoa, and settle down in your cozy corner with a good book.
If you're having company over, you can spruce it up a bit by wearing an oversized knit sweater paired with soft leggings. For a touch of class and warmth add a cardigan. 
Classic Fall Wardrobe Essentials for Women: Timeless Autumn Picks That Never Fade
While trends and styles are always changing there are a few classic fall wardrobe essentials for women that never fade. These timeless autumn picks are must-haves for a fall wardrobe.
Knits & Sweaters: Fall's Fashion Statement
Knits and sweaters are undoubtedly at the forefront when one thinks of autumn wardrobe essentials. Not only do they offer the comfort and warmth required as the temperature dips, but they also stand as a symbol of seasonal transition. 
From chunky cable knits to fine wool blends, their variety caters to every style and occasion. Sweaters in earthy tones, such as burnt sienna and moss green, can seamlessly integrate into any fall work wardrobe essentials. 
Denim Selection: The All-time Casual Go-To
The versatility of denim makes it an enduring classic fall wardrobe essential. Whether you're grabbing a coffee or enjoying a weekend outing, a well-fitted pair of jeans lays the foundation for countless outfits. 
Look out for high-rise, straight-leg jeans that nod to the '90s this season. Or, embrace the evergreen appeal of boot-cut silhouettes. Paired with a simple tee or a chunky sweater, denims provide the perfect balance between casual flair and structured elegance. 
We're not just talking jeans here. Denim jackets can be a lifesaver on those chilly days while effortlessly elevating your look.
Dresses & Skirts: The Art of Layering Elegance
Autumn signals the commencement of the layering season. Dresses and skirts, often misconstrued as spring or summer exclusives, find their own special place in the fall wardrobe staples. 
Think midi dresses in dark florals or solid hues, paired with tights and ankle boots. A plaid A-line skirt combined with a turtleneck sweater captures the essence of fall, creating an ensemble fit for both office and after-hours. 
The beauty of these items lies in their adaptability. Throw on a leather jacket or a long, flowy cardigan, and you have an outfit that resonates with the spirit of autumn while championing elegance and warmth.
Accessorizing Your Fall Wardrobe Essentials for Women: Fall Wardrobe Staples to Complete Your Vibe
While the core items in your fall closet - like knits and denim - lay the foundation, it's often the accessories that breathe life and character into an ensemble. Here are some fall wardrobe staples to accessorize your autumb wardrobe essentials for women in 2023.
Scarves & Wraps: Elevating Style & Warmth
A scarf can make a bold statement or provide a subtle complement whether you drape it elegantly over your shoulders or knot it snugly around your neck. And, these are a functional must-have for fall wardrobes with the season's unpredictable gusts and chills.
Opt for wool or cashmere wraps in earthy tones for a sophisticated look, or embrace vibrant patterns and textures to add a pop of color on a gray day. Remember that the way you wear your scarf or wrap influences the vibe of your outfit.
Hats & Caps: From Casual to Classy
The beauty of hats lies in their dual ability: to protect and to polish. Beanies and berets can be your best friend for casual outings, providing warmth while adding a laid-back charm.
Wide-brimmed hats or felt fedoras can be the answer for a more refined look at brunch or an outdoor event. They shield against the elements while adding a dash of elegance and structure, making them indispensable fall wardrobe essentials for women.
Bags & Purses: Functional Elegance for Every Occasion
The bag you carry often serves as a mirror of your day's intent. 
Tote bags, with their spacious interiors, are perfect for workdays, carrying everything from your laptop to your umbrella. Meanwhile, sling bags or crossbody purses marry convenience with style for casual strolls or shopping trips. 
Date nights or gala events? That's when you can flaunt your clutches and envelope bags. In autumn, consider materials like suede or leather, which not only align with the season's mood but also provide durability. 
The key is to choose a bag that complements your outfit, offers functionality, and, most importantly, resonates with your personal style.
Trendy Colors of Fall 2023 to Watch Out For
The fashion world undergoes a color transformation with the changing of seasons - from the brightness of summer to the warm, neutral tones of fall. 
Color is one of the most expressive aspects of fashion, so pay attention to these trendy fall colors as you round out your women's fall wardrobe essentials.
Earthy Tones: Celebrating Warmth
There's something inherently comforting about earthy tones - maybe because they remind you of the fallen leaves, the untouched soil, and the tranquil outdoors.
Colors such as deep browns, muted taupes, and olive greens evoke a sense of groundedness. They are versatile, often serving as the neutral base upon which you can layer other statement pieces. 
Whether you opt for a taupe overcoat or olive trousers, incorporating earthy tones into your wardrobe essentials for fall ensures a blend of coziness with timeless appeal.
Metallic Shades: For That Extra Sparkle
Metallics have taken the Fall 2023 runway by storm, proving that they're not just reserved for festive seasons or evening galas. They add an unexpected, modern twist to traditional autumnal dressing. 
Whether it's a silver-threaded scarf, a bronze handbag, or shoes with a subtle golden sheen, these elements can elevate a regular outfit to something noteworthy. 
The trick with metallics is balance. Pair a shiny accessory with a muted outfit or opt for clothing with metallic undertones, ensuring the look remains sophisticated, not overpowering.
Rich Reds & Oranges: The Essence of Fall
Fall would be incomplete without the signature reds and oranges that mirror the natural landscape. From burnt oranges to deep, ruby reds, these colors capture the vibrancy of the season. 
Think of a rust-hued sweater paired with classic denim or a scarlet dress making a statement at a dinner outing. These shades are the very embodiment of autumn's fiery spirit. 
Mastering Fall Layering to Put Your Fall Wardrobe Staples on Full Display 
Layering is an art form when autumn's unpredictable weather comes into play. It keeps you warm while empowering you to showcase your unique style. The beauty of layering is that if you get too warm, you can simply take a layer off - allowing you to adjust to varying temperatures.
Base Layers: Starting Right with Thermals & Tees
The base layer is your foundation. It's what sits closest to your skin, so comfort is paramount. Thermals, made from breathable materials, are perfect for those chillier days, keeping you snug without causing overheating. They're discreet, easily fitting under your outfit, acting as a warm barrier against the cold.
Tees serve as an ideal base on milder days. Whether you prefer a classic white tee, a turtleneck, or a long-sleeved cotton shirt, this layer can either be a neutral canvas for the layers above or a pop of color peeking through. 
The key is to ensure your base layer is slim-fitting but not restrictive, ensuring comfort and ease of movement.
Mid-layers: Incorporating Sweaters and Cardigans
This is where your fall wardrobe essentials for women truly shine. The mid-layer is both functional and stylistic, providing additional warmth while setting the tone for your outfit. 
Sweaters, in all their varied forms - from cable knits to ribbed designs - offer a plethora of options. Choose a color or pattern that complements your base and feel free to play with textures.
Cardigans, on the other hand, bring a nbit more versatility. They can be buttoned up, left open, or even belted, allowing you to adjust to temperature changes throughout the day. 
From chunky wool cardigans to lightweight cotton blends, this piece can be both a statement and a supplement to your outfit.
Outer Layers: Final Touches with Jackets & Coats
Your outer layer protects against the elements and is often the first thing people notice - so it can't be overlooked. 
Fall beckons a variety of jackets and coats into the fashion scene. Trench coats offer a classic silhouette, ideal for both work and casual settings. Leather jackets bring an edge, pairing beautifully with both dresses and denim. And for those particularly cold days, a well-fitted wool coat or a padded jacket provides both warmth and style.
Consider the outer layer's length in relation to your mid-layer. Playing with proportions - like a cropped jacket over a longer cardigan - can add depth and interest to your look.
Why Shop at the Reset For All Your Must-Haves for Fall Wardrobe?
One thing remains constant in the ever-evolving fashion landscape: the allure of timeless elegance. Sure, styles and trends come and go from season to season. But at the Reset, we believe that certain garments and styles will never fade. You can find this type of women's clothing in our catalog. 
Our curated collection is designed not just for Fall 2023 but for every autumn that follows. After all, why chase fleeting trends when you can opt for classics that stay relevant, year after year? 
Each piece at The Reset seamlessly combines contemporary design with ageless appeal. Whether it's our iconic sweaters, our lounge joggers, or our chic slouchy trousers, every item promises versatility and longevity.
Browse our sweaters for women and other tops for women we have in store for you. We've also got a must-see selection of dresses and women's pants. 
So, look no further if you're seeking to elevate your autumn wardrobe essentials for women in 2023. Shop today, wear forever - only at The Reset.
Bringing Our List of Fall Wardrobe Staples for Women to a Close
We want to leave you with one more thought as we draw this list of women's fall wardrobe staples to a close. Embracing the charm of autumn means curating a wardrobe that's both stylish and timeless.
And while it may be tough to find items you love year after year, you're just a click away from the must-have women's fall wardrobe essentials at The Reset - where you'll find styles that never fade. 
Let your style stand firm with our enduring picks as the leaves change. Upgrade your fall wardrobe essentials for women with the Reset today!